Reward yourself for using our services.
Place as little as one order* to receive a $25 Visa card.
There is no limit!
New users:
Place three orders* to
receive a $50 Visa card.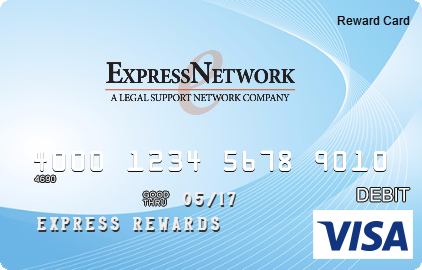 Register and start earning rewards TODAY!
Referral Rewards
Let your colleagues know you love our service.
Refer a friend and receive a $50 Visa card upon
completing 3 qualifying orders* by your referral.
Qualifying orders include: Court Services, E-Filing, Process, Messenger, Records Retrieval, Imaging, Deposition Services.
* Amount of orders needed to qualify for a reward may vary based on the total cost of an order. Different service types may take as little as 1 order to qualify for a reward, while other services may take more orders depending on the total dollar amount. Advanced fees and other fees do not count towards rewards.